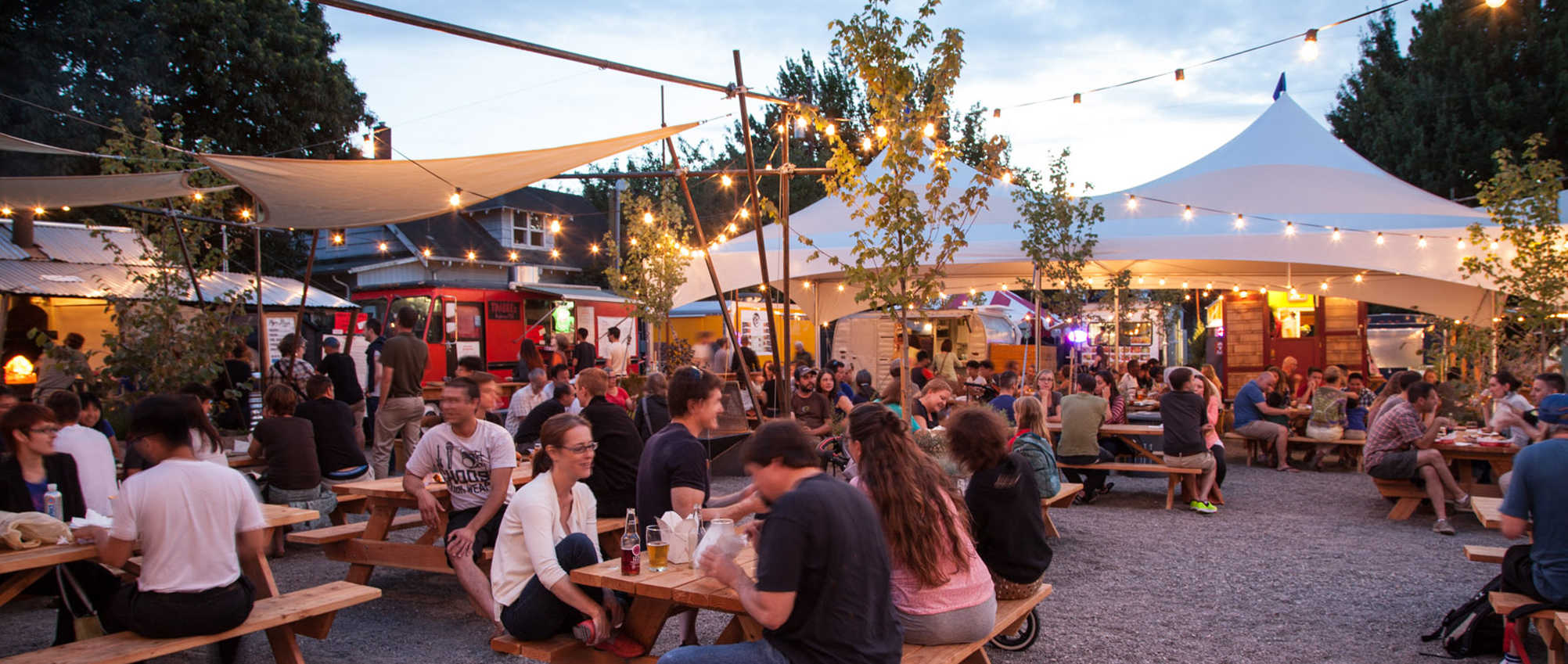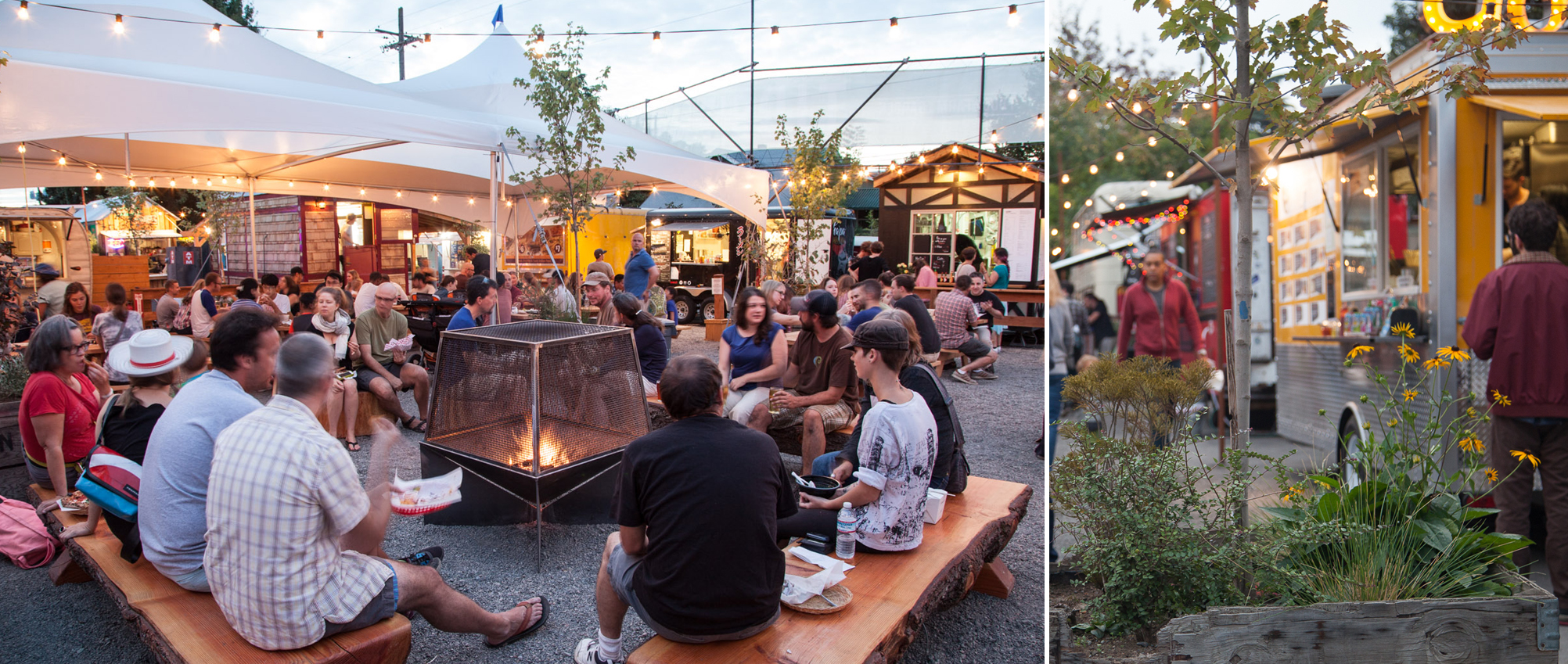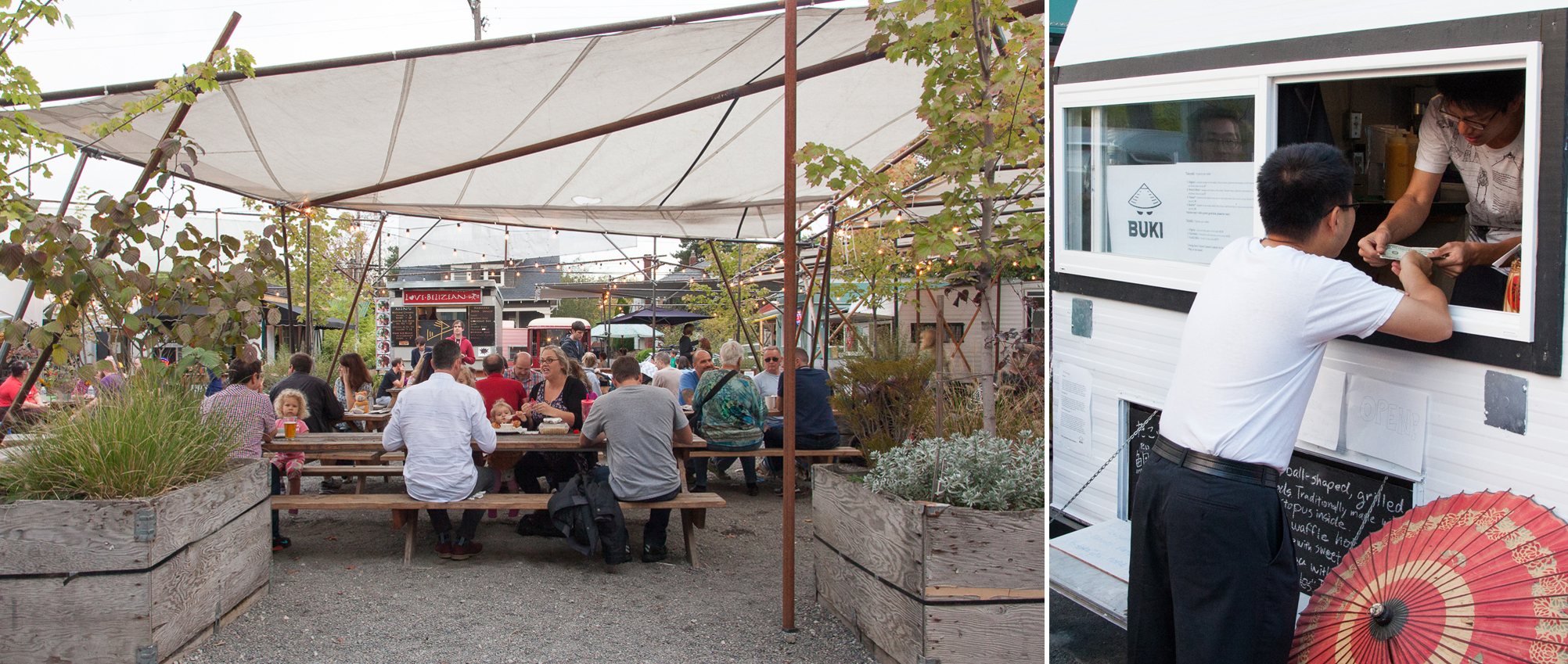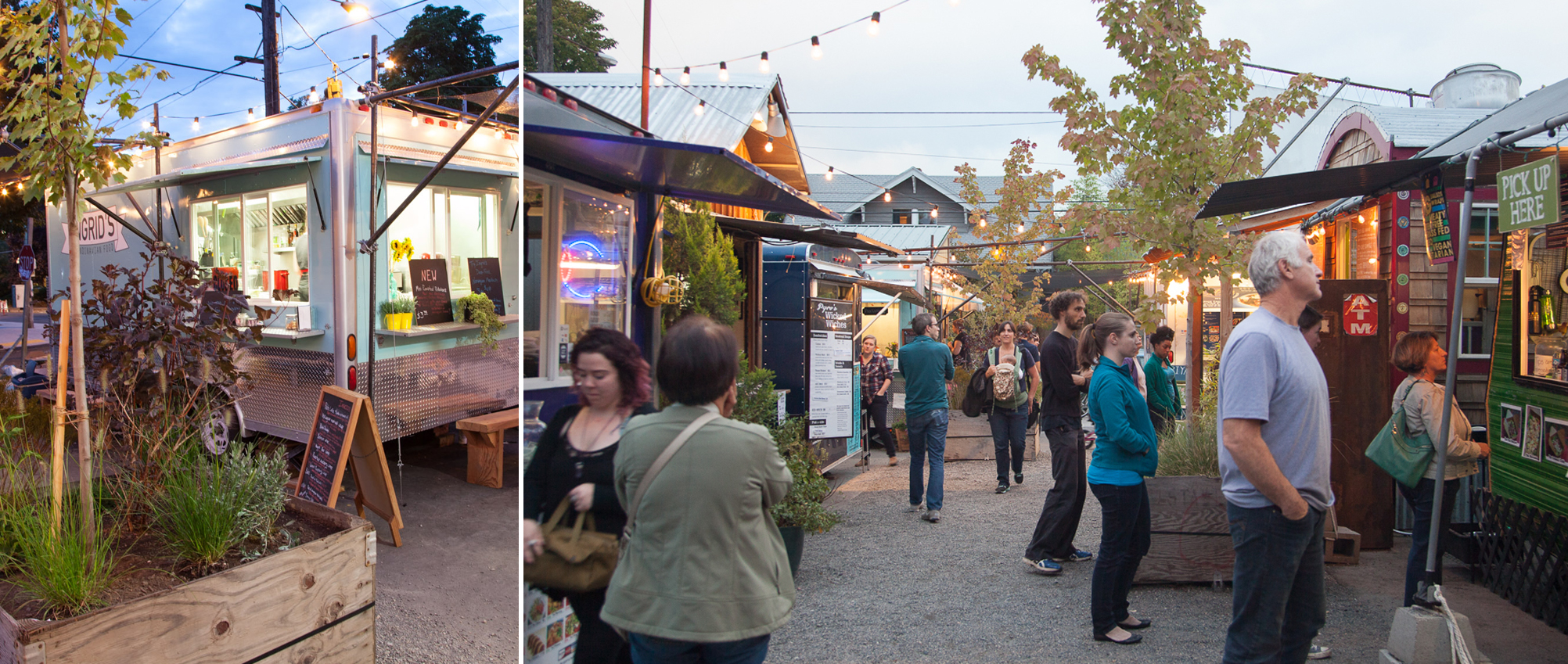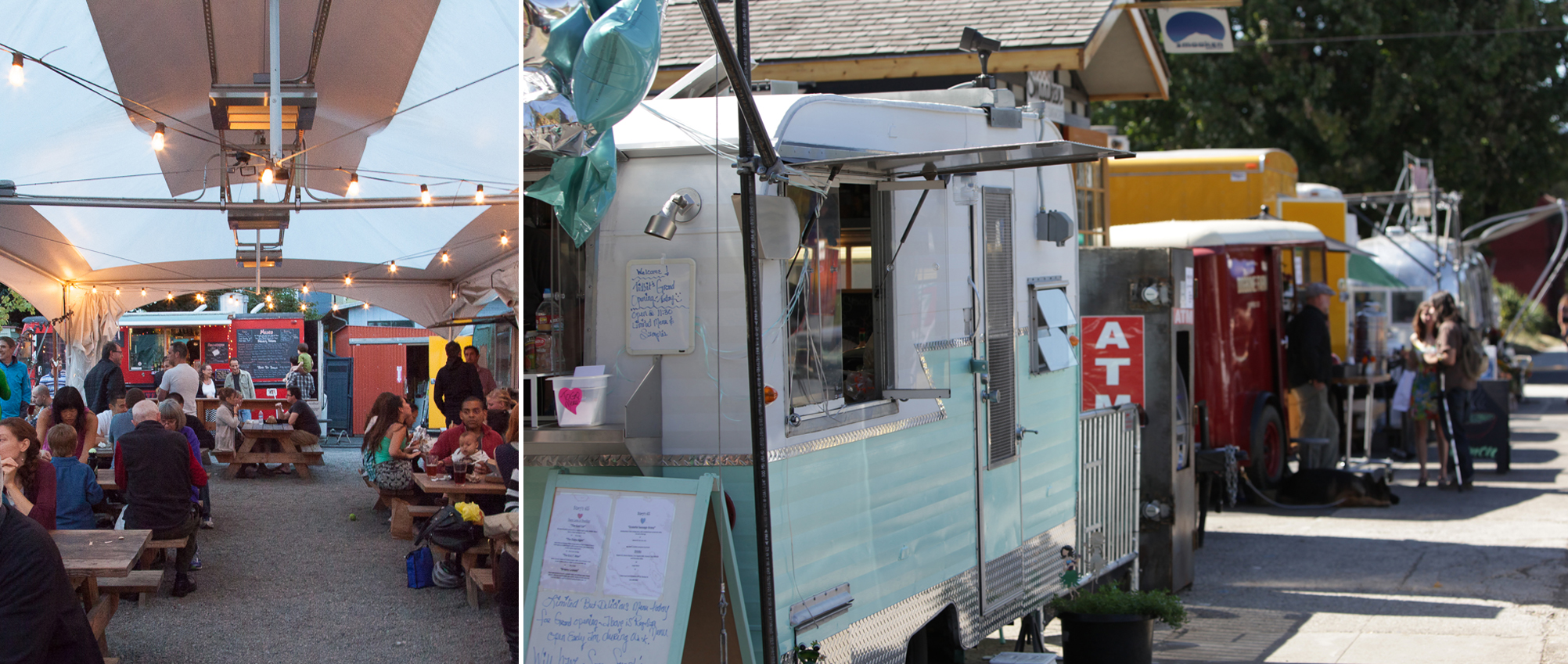 Tidbit FOOD FARM AND GARDEN
Urban Intervention Foodie Hub on SE Division St.
Tidbit is an experiment in urban placemaking. It is located in a tightly populated area of the Division/Clinton neighborhood; a place where there is an abundance of apartments and condominiums, where many residents have little or no outdoor space of their own. Reminiscent of European plazas or Asian night markets, Reworks has created that vital "third place" for residents to inhabit: A comfortable space to gather, in addition to where they live and where they work.
Starting with the food cart pod concept, we curated it specifically to provide a cultural and culinary diversity. The addition of ample seating areas and a centralized fire pit has made it a popular neighborhood gathering spot year round.